Fun family weekend in Drenthe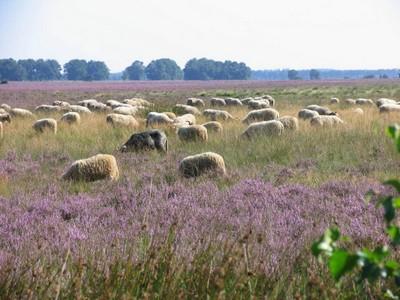 For a fun family weekend in Drenthe Meistershof is the right choice. On the edge of the National Park Dwingelderveld and Lheebroekerzand nature reserve are two comfortable group accommodations. The group accommodations are fully equipped. In and around the accommodations there are lots of things to do for young and old. You can make your family weekend in Drenthe fully complete by, for example going out together. Go cycling or hiking in the beautiful nature or go for another fun group activity in the area.
Spacious fully-equipped group accommodation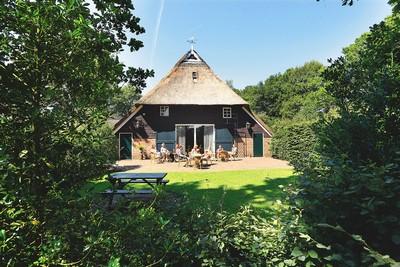 Both pleasant group accommodations De Es as well as De Boerderij are fully equipped and suitable for 6 to 30 people. Pets are not allowed. The family houses have an attractive leisure and living room and a well equipped kitchen. The bedrooms on the first floor are equipped with comfortable beds and well maintained sanitary facilities. The Es also has sleeping areas on the ground floor, so that the disabled can stay overnight in this group accommodation. Both stylish farmhouses have a terrace and there are both inside and outside various sports and play facilities for young and old.
Out and about during a family weekend in Drenthe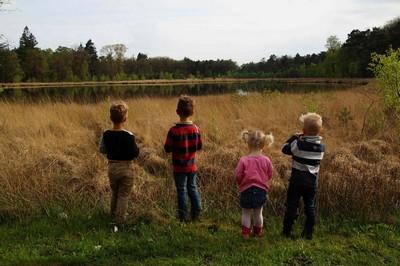 During an unforgettable family weekend in Drenthe it is fantastic to go out. In the beautiful nature you can enjoy hiking and cycling. In addition, it is also great to, spend a day at Attractiepark Slagharen or Wildlands Adventure Zoo in Emmen with the whole family for example.
Of course the pretty surrounding villages such as Orvelte and Dwingeloo are also nice to visit. There you will find countless cobbled streets, craft shops and restaurants to enjoy a feast during a family weekend in Drenthe.
Culture and history of Drenthe
If you are looking for culture and history, then Drenthe is the right choice. In addition to beautiful nature reserves is the region rich in all kinds of points of interest.
For example, you can go back in time and take a look in Camp Westerbork. This will bring you closer to the second world war than ever. There are also special dolmens spread throughout Drenthe. In addition, it is an absolute must to visit impressive Drentse museums to, such as the Drents Museum or the open air museum. Art lovers can visit the Van Gogh House or one of the many art galleries. So versatile is Drenthe.