Group accommodation to National Park Dwingelderveld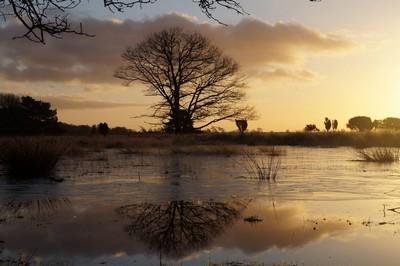 The cosy and original group accommodations of Meistershof are right next to National Park Dwingelderveld and Lheebroekerzand nature reserve. Unique areas in the beautiful region of Drenthe.. During your stay with family or friends, you can also take part in fun activities. So you can take beautiful hiking and cycling tours and charming villages as Diever and Dwingeloo. Various nice group activities are, of course, among the many possibilities. There are also several large shopping cities and family resorts around the corner.
A sporting day out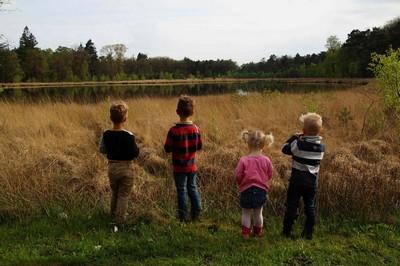 The countryside of Drenthe is really beautiful. Our group accommodations are surrounded by greenery, vast meadows and beautiful lakes. Fish lovers can even throw out a fishing rod at the nearby fish pond.
The surrounding area is ideal for walking and cycling. Do you have an electric bicycle, you can just charge it near the group accommodation via our electric charging points. You can also go running through the unique nature of Drenthe. Villages like Dwingeloo and Orvelte are also a stone's throw away and are certainly worth a visit. Museum village Orvelte, for example, has a rich history. There are also regular fun theme days and pleasant events.
Family trips and group outings in Drenthe
Also in the field of family trips and group outings, there is plenty to do in Drenthe. For example, you can take the family on a day trip to a theme park in the neighbourhood or to the Wildlands Adventure Zoo in Emmen. Also for children this is a fantastic experience. In the vicinity are also various group activities such as an organized solextour or mountainbike tour, or workshops. In short, this allows you to explore the beautiful surroundings in an original way.
Does nobody feel like cooking? Never mind, because in the vicinity of the group accommodation you can take the whole group out to dinner..