Camping in Drenthe is really special on Camping Meistershof.
Camping in Drenthe is really special when you stay with us. The camping pitches on our campsite are comfortable, green and quiet and many pitches even have a unique view of the natural park and that makes camping at our campsite extra special.
Excellent facilities and service throughout your stay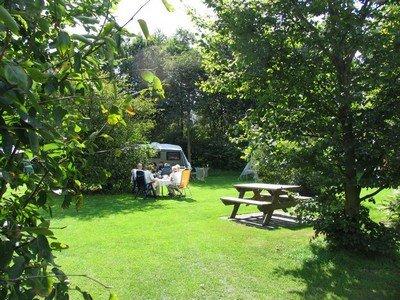 While camping on Camping Meistershof you can use our good facilities. There is Wi-Fi at an additional cost and there are in the summer camping church services. Our camping guests may use our excellent sustainable and ecological toilet building at any time and in addition there is the possibility to have private bathrooms for extra privacy during your holidays.
We offer a unique pick-up, drop-off and set up service for your caravan. Plus, you never have bad weather on holiday. With the exclusive fair-weather-guarantee you move easily and quickly your vacation to a period with, for you, pleasant temperatures.
Use our camp on-camp off package. So you can come few days camping during the camping season a and you choose yourselves the days that you wish to come.
Camping with the children in Drenthe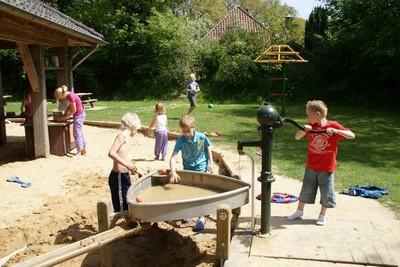 Our family campsite is of course great for families and families with children. Children can have hours of fun on the large playground on the campsite, but they can also go carefree climbing and scrambling in the surrounding forests.
Especially for our guests with a season pitch Camping Meistershof has kitchen gardens, where, during your stay, you can use a piece of land to grow your own fruit and vegetables. That is of course for your children a special experience and also educational.
Out and about in Drenthe
Combine camping in Drenthe at the Camping Meistershof with enjoyable trips in the beautiful surrounding area. For example, you can take your guests for example to Attractiepark Slagharen, Pitch * Putt Golf, Orvelte or camp Westerbork in Hooghalen. In adjacent National Park Dwingelderveld you can take beautiful walks and cycling trips. We also offer free nature excursions to the nature park.
The campsite has charging stations for electric bikes and cars.