Rent a comfortable Mobile home in Drenthe
Rent a mobile home in Drenthe, on the edge of National Park ' het Dwingelderveld '. Completely surrounded by the countryside of Drenthe you can enjoy a great family holiday. Both on our campsite as in the vicinity there is plenty to do for all ages!
Rent a mobile home in Drenthe with excellent facilities.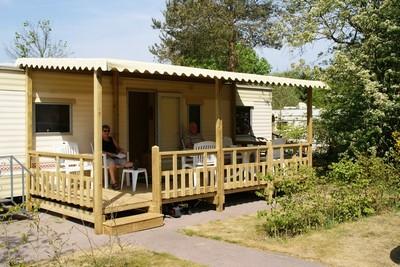 We rent two type mobile homes: a 4-person mobile home and a 6-person country style-mobile home. Both mobile homes are comfortable and fully furnished. The open kitchen which is fully equipped with all conveniences to prepare a delicious meal and you can relax in the living room watching tv. Both the mobile home, as well as the country style-mobile home is equipped with a toilet and hot water. The luxury country style-mobile home is also equipped with shower for even more comfort. Please, bring your own linen!.
The most fun family outings in Drenthe.
The best family outings in Drenthe are in the vicinity of campsite Meistershof. With the National Park around the corner you can go hiking or cycling, but also allow you to go to the nearby fishing lake or the welcoming villages Diever and Orvelte. Also Attractiepark Slagharen and , Wildlands Adventure Zoo in the beautiful Emmen, are easy to reach from our campsite
Experience Nature in Drenthe.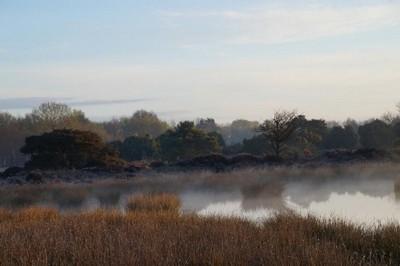 It is of course nice to experience nature with the whole family for a while, during your stay at our family campsite. Camping Meistershof is host of the National Park Dwingelderveld and therefore offers free nature excursions.
Near the campsite is also a beautiful fish pond for fish lovers and it is also possible to book a balloon flight from the campsite for a fee.